Wade L. Griffin, Jr. has over 20 years of experience handling family law cases. He has practiced in Lubbock, Tarrant, Dallas, Ellis, Johnson, Denton and Wise counties, and is familiar with the judges in those counties. Mr. Griffin is a veteran of the United States Navy. He earned his Bachelor of Science Decree from Sam Houston State University and his Doctor of Jurisprudence from Texas Tech University School of Law.
Mr. Griffin takes prided in listening to his client's concerns and goals. He uses what his client's tell him to create strategies in court that will work best to achieve the goals of his client. He believes too many attorneys these days don't listen to what their clients are saying and thus fall short of representing their clients in a satisfactory manner. While it is impossible to get everything a client wants, Mr. Griffin strives to give them representation they can feel confident in.

Mr. Griffin has devoted his entire legal career to the practice of family law. He believes, "a person can strive to do a whole lot of things well or he can strive to do one thing great." For this reason Mr. Griffin has spent the last 20 years trying to be great at one thing, Family Law. Mr. Griffin also strives to explain things to his client's in simple english. He goes to great lengths to help his client's understand the legal process and the law in simple terms so they feel comfortable. he also does not tell client's simply what they want to hear. He believes this leads to false expectations which serves no one. Yo can count on Mr. Griffin to give you his honest opinion about the various aspects of your case. He will give you sound advise that is based on years of experience trying family law cases. He will vigorously fight for your rights in court and protect your interest. Mr. Griffin has not only practiced in this area, he has lived it in his own life. As such, you can expect to not only have an excellent attorney on your side, but one that understands what you are going through.
Wade L. Griffin, Jr., esq.
Kristen C. Carr is our firm's associate attorney. She was the highest ranking graduate of her class at Texas Tech University. She was the chapter president of Alpha Chi Omega and Pre-Law Ambassador. She earned her Doctor of Jurisprudence at Texas A&M School of Law where she also served on the Texas A&M School of Law Board of Advocates. Kristen has been awarded the honor of being named Top Attorney by 360 West Magazine in 2020 and has made the Fort Worth Magazine's annual Top Attorney list two years in a row for 2019 and 2020.
Ms. Carr is a licensed mediator in Texas and a member of the Family Law section of the Texas Bar.
While in law school she acquired her third-year bar card through Texas A&M School of Law's Family Law clinic to represent low income clients needing a divorce, child support order, child custody order, protective order, wills and social security. She also developed a passion for adoptions and participated in the Tarrant County National Adoption Day.
Ms. Carr also has experience working at the Tarrant County District Attorney's office. While a the Tarrant County District Attorney's office, she worked in the Civil Division as well as the Protective Order Unit. Working at the Protective Order Unit gave her a detailed look into the lives of the victims of family violence and the peace that a protective order can bring to a family and their loved ones.
Ms. Carr is compassionate and understands that family law involves a lot of sensitive issues that can be very emotional to the client. She is devoted to received the best outcome for her clients as well as what is best for their family.
ere.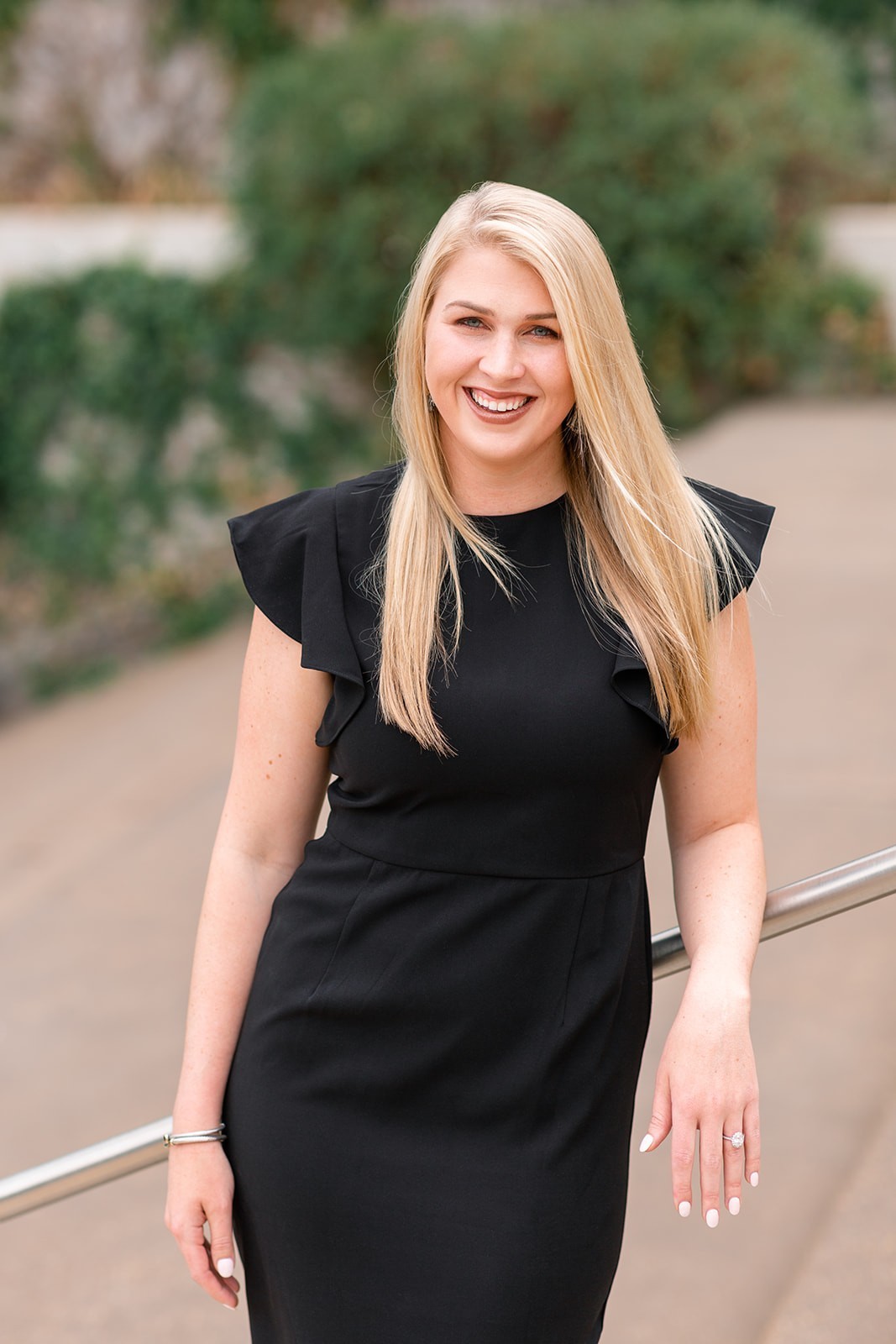 CALL US TODAY FOR A CONSULTATION
(817) 741-5323

When you need someone to stand up and fight for your rights and interests, The Griffin Firm can help you. Contact our Keller, Texas divorce lawyers by calling 817-741-5323 to schedule a consultation. We are conveniently located to Fort Worth, Alliance, Southlake, Westlake, Colleyville, Trophy Club, Roanoke, Grapevine, North Richland Hills, and Watauga. Our attorneys practice in Tarrant, Denton, Dallas, and Wise counties.